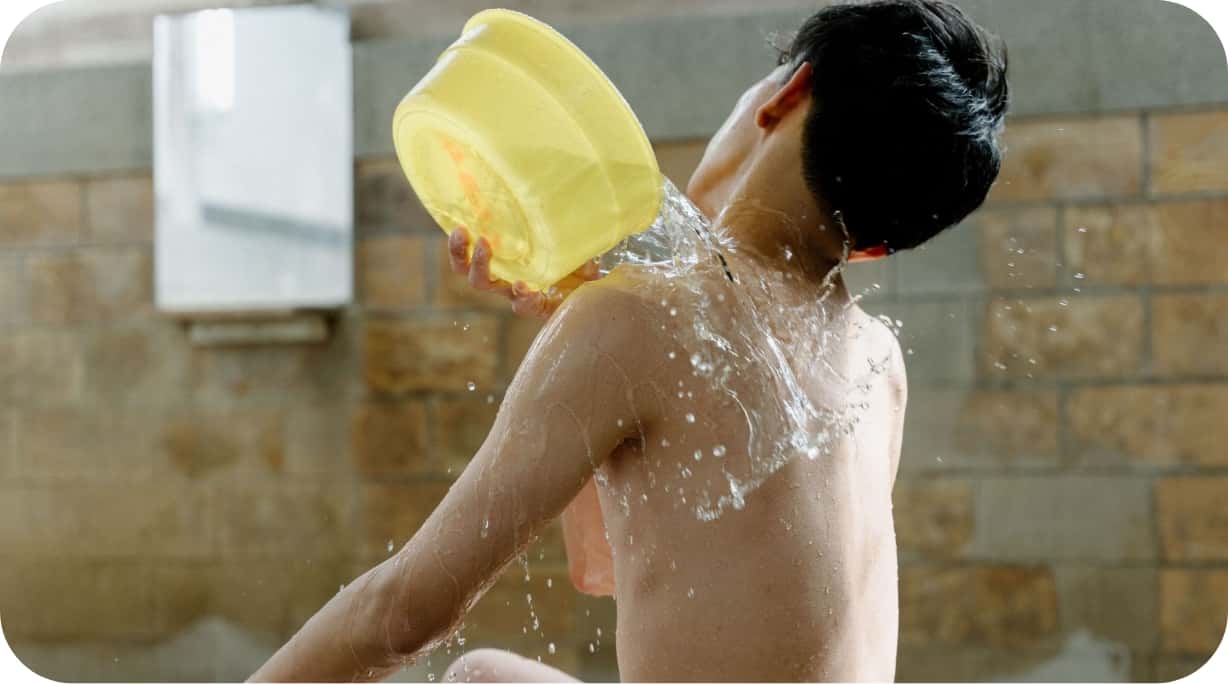 Because you want you to have a
wonderful time enjoying onsen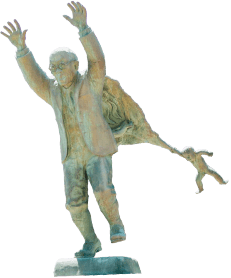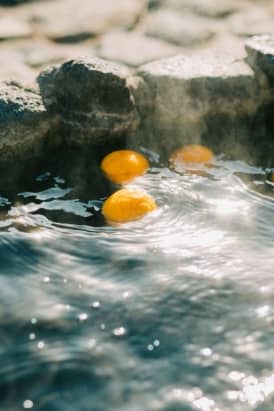 Beppu, the hot spring cityl of Japan boasting the largest number of hot springs and the greatest amount of hot spring water discharge. People have visited from all over Japan and the world in search of hot springs since ancient times. The residents of Beppu also regularly visit hot springs to cleanse their sweat. Many local hot spring facilities have a public hall on the second floor and hot springs are not just a tourist spot, but rather a part of daily life.
As the saying goes, "Treat travelers kindly," many residents of Beppu have a hospitable spirit towards visitors. Hot springs are a place where people can have casual conversations with friendly locals. However, manners are important for everyone to have a good time.
So, here's a summary of the rules for enjoying hot springs in Beppu.
There's nothing too complicated.
The most important things are to greet others and be considerate.
Remember the rules and have a great hot spring experience.

Beppu's hot springs are used not only by tourists but also by locals on a daily basis.
In particular, public baths called the "Jimosen" have special rules.
Junya Hanada, the chairman of the Beppu Hatto Onsendo and the owner of the "in Bloom Beppu" guesthouse taught us how to enjoy the hot spring.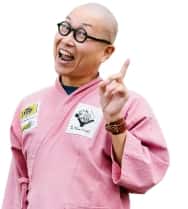 Greeting

The most important thing is to say hello first. By greeting them cheerfully, you can get to know each other at once. Don't forget to say goodbye when you leave the bath.

Scoop hot water from the bath and pour it on yourself before enter the water.

You might feel excited about diving into the big bathtub, but first, let's pour hot water on yourselves.

Do not add water on your own

Many local people also like hot springs, so there may be times when you want to add water when it's too hot. But wait a moment, and ask the local people, "May I add water?"

Do not sit on the edge of the bathtub

"Don't sit on the edge of the bathtub" is a rule that you should remember as good manners. It's not a rule that is heard often outside of Beppu, but it seems that many people dislike it.

Do not put your towel in the hot water

Lots of people do this without thinking, but it is not good manner to put your towel in the hot water. Only your body can soak in hot water.

Be careful not to let your hair get into the water.

Tie long hair up with a rubber band or something before soaking in the hot spring.
INTERVIEW
I asked the local people.
Don't worry if you feel overwhelmed by all the manners, you can still relax.

Junya
Hanada
In Japan, especially in Beppu, small hot springs (Ji-mo Onsen) are a part of the local people's daily life. Many homes don't have a bathtub, and going to the nearby hot spring is a common culture. The shared public hot spring experience is a way to experience the way of life that the residents of Beppu have been continuing for a long time. It's good to have the awareness that "you are visiting the hot spring that local people use every day". Most public hot springs don't have showers, soap, shampoo, rinse, dryers, or towels, so it's best to bring your own towels and amenities.
When entering a hot spring, it is common to be greeted with "Where are you from?" by local residents after exchanging friendly greetings. Many local residents are welcoming to travelers and are friendly, so you might have a chance to have enjoyable conversations and get unique information from them. Interaction with local residents is also one of the pleasures of hot springs.
Hanada-san taught us the etiquette and fun of Beppu Onsen.
Keeping the manners is important to have a good time together.
After remembering the hot spring rules in Beppu, now, let's go to Beppu hot springs and experience it
let's go to the
onsen of Beppu.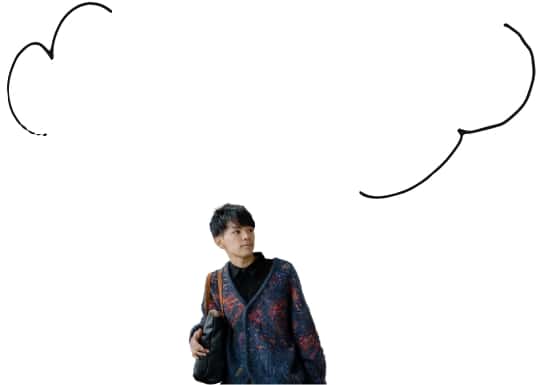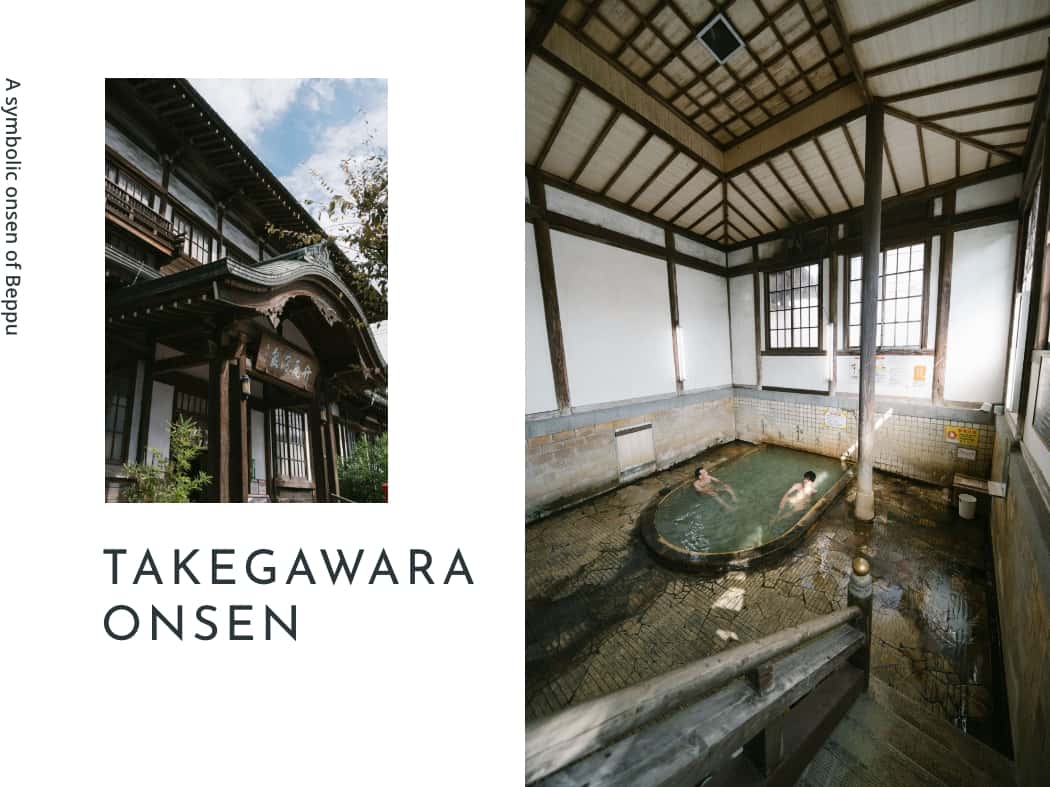 Takegawara Onsen, with its dignified appearance, is a symbol of Beppu Onsen and attracts attention. Established in 1879 as a municipal hot spring, it has become a symbolic presence in Beppu.
At the time, the roof was made of bamboo instead of tiles, hence the name "Takegawara Onsen." With its grand appearance reminiscent of a shrine or temple, the current building, which was built in 1938, has a luxurious roof in the style of "Karahafu." It is a popular destination for both local residents and tourists.

As you go through the noren entrance curtain, you can see a high ceiling and spacious room that exceeds your expectations. After paying at the reception desk on the right side, take off your shoes and go up. The retro light bulb and large clock add a nostalgic touch, and there's also a tatami-covered resting area in the back. The baths are separated by gender and have a traditional style in Beppu Onsen, where you descend down stairs from the changing room to the hot spring. The large bath area with high ceilings does not have a shower, but the hot spring components accumulated in the bath give a feeling of the passing of time.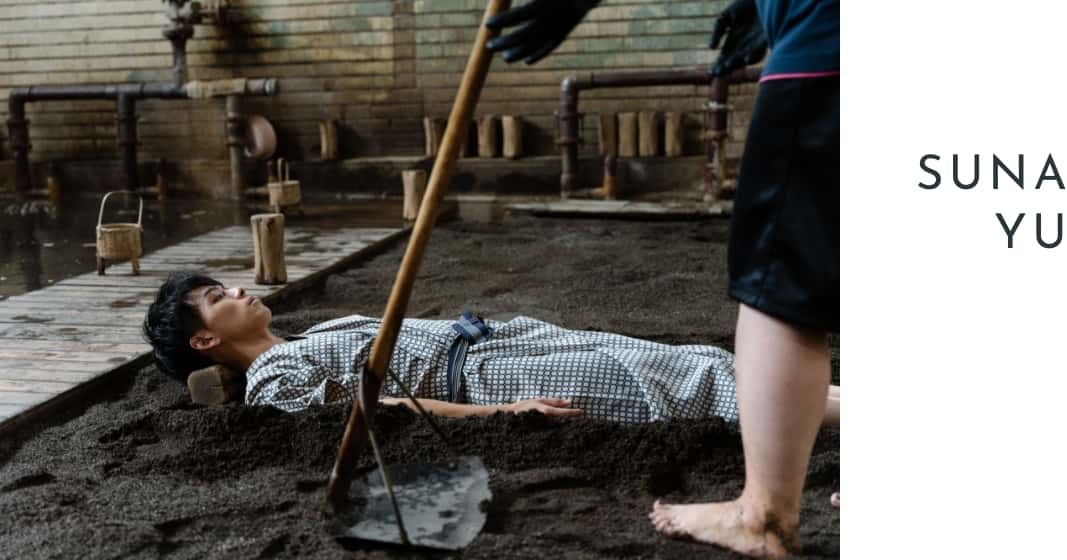 At Takegawara Onsen, you can try sand baths in addition to the regular hot spring. The sand bath uses sand heated by the hot spring. You lay down on sand from which the water has been drained; the whole body is then buried in the sand and the body is steamed by the hot sand. When you change into a special yukata robe and lie down on the sand, the skilled staff will then cover your body with sand. If you are in a group, one person at a time canbe allowed to bring a mobile phone. It is recommended to take a photo of the rare sight of having sand covering your whole body except for your face. Ask the staff.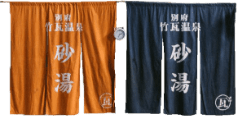 A refreshing sensation that is a bit different from bathing with water
You can experience a pleasant and mysterious sensation from the warmth and pressure of the wrapped sand combined for fifteen minutes.
You sweat a lot like in a sauna bath, and you feel refreshed. You take off your yukata robe and wash away the sand in the bath next door. If you use sand baths, you can also take a regular bath.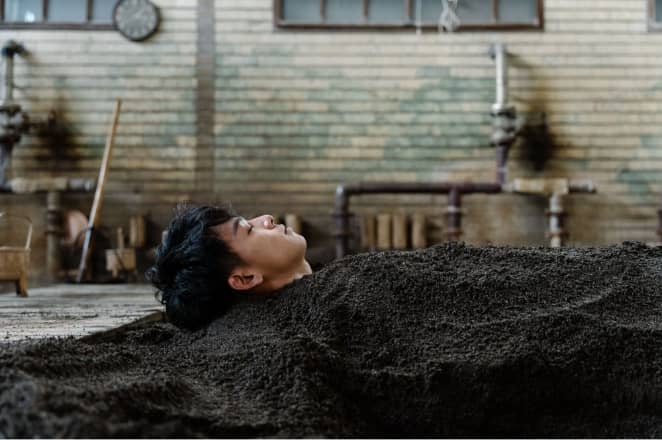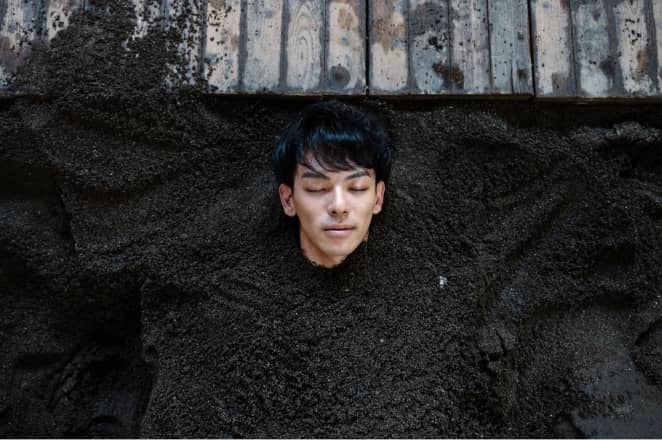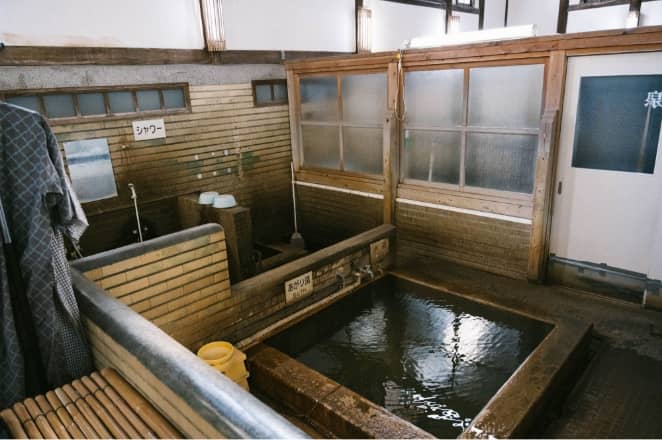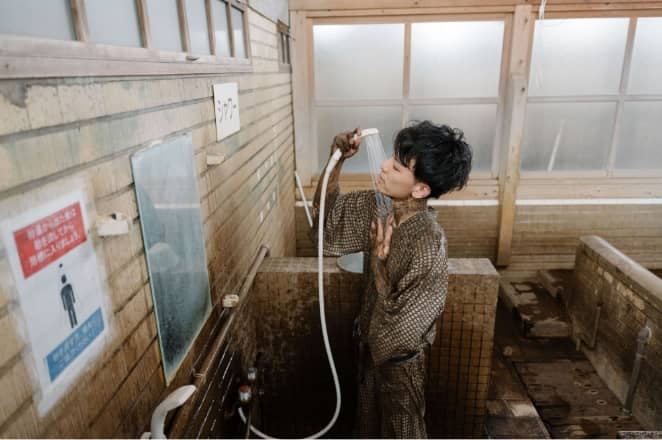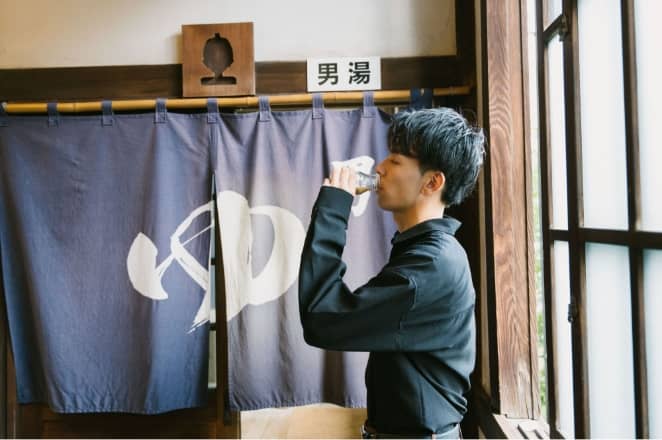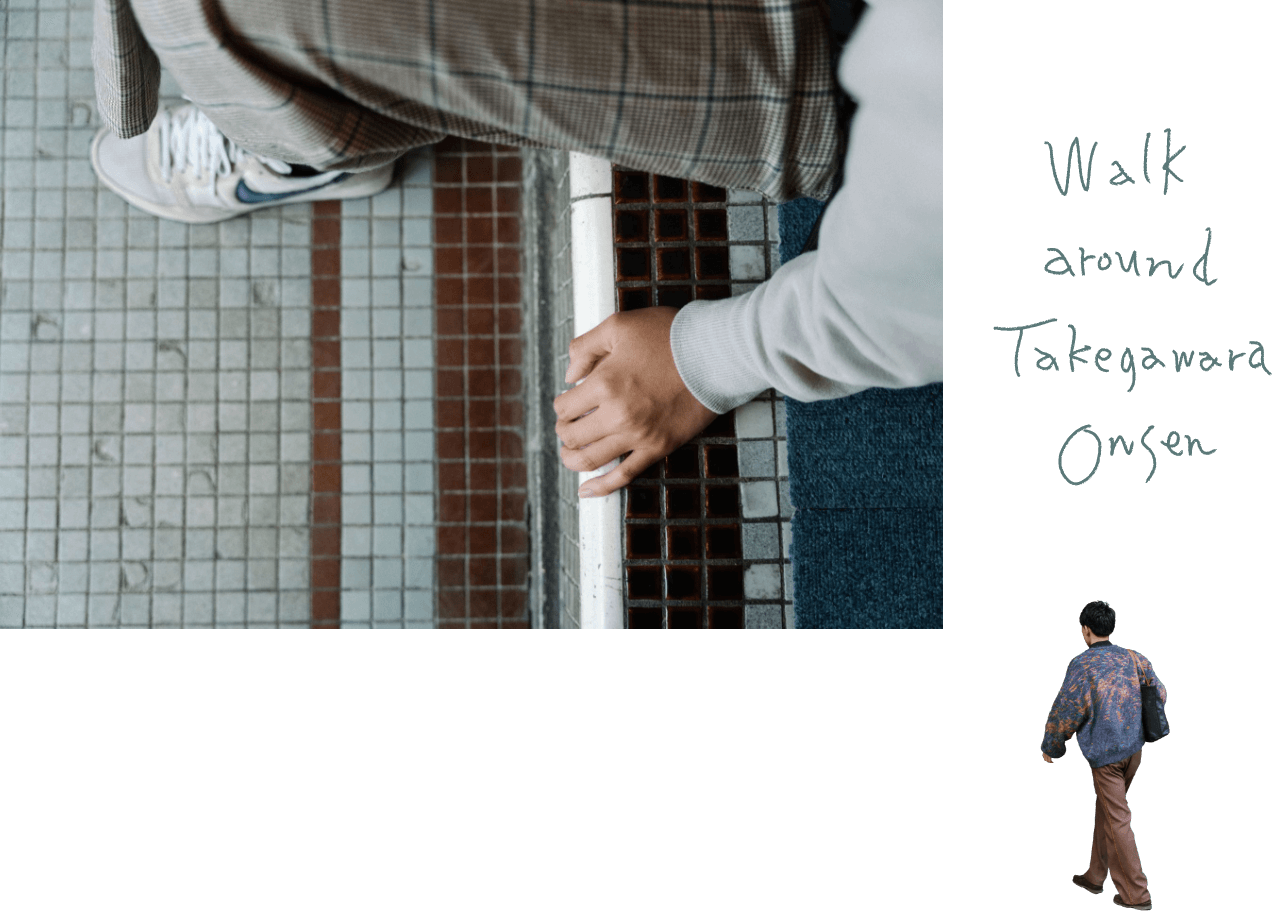 Takeya
How about some spicy food after taking a hot bath?
After taking a hot bath, you will be attracted by the aroma of spices coming from "Tari," a restaurant that serves authentic North Indian cuisine right in front of the Takegawara Hot Springs. The curry set includes three kinds of curry with vegetable salad, pickles, yogurt, rice and chapati, papado, and kado together with samosa. The volume is perfect.
If you add spices to your body warmed up in the hot springs, you will sweat even more. I ate a spice dish of exotic India ... where am I now? Not knowing where you are is part of the fun. It is also recommended to take a break with a cold lassi.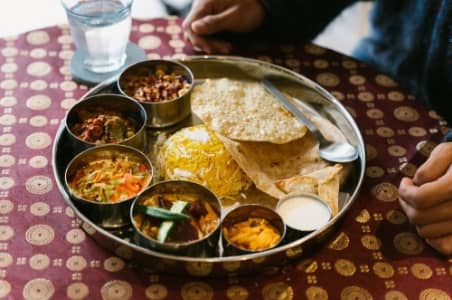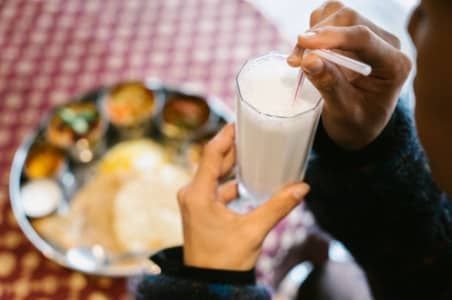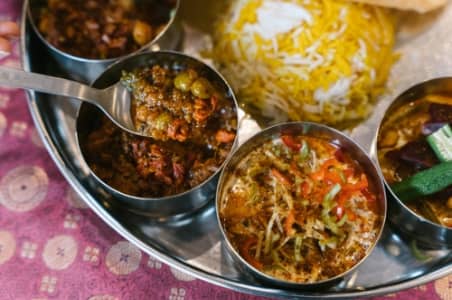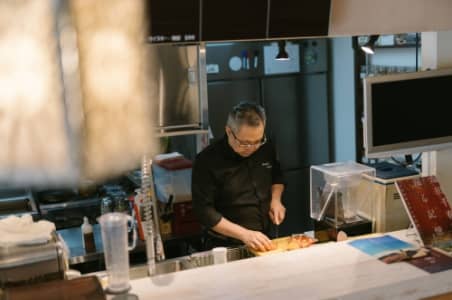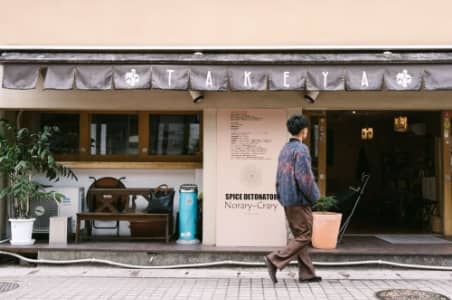 SHIOTSUKIDO SHINISE
Enjoy the gentle sweetness of a long-established
Japanese confectionery shop..
Go to Nagarekawa-dori Street through Takegawara-Koji, the oldest arcade in Japan, which has a history of more than 100 years. At the end of the road is Shiotsukido, a long-established Japanese confectionery shop. It was founded in 1910. Japanese sweets mainly made with yuzu are featured in the lineup.
Yuzuman, which was eaten by Emperor Showa, is a popular dish among tourists. It is a confectionery made by sandwiching the store's specialty yuzuneri between two soft buns. The ingredients of yuzuneri are yuzu, sugar, and starch syrup. It has a gentle flavor that is made simply and carefully. When you take a bite, a refreshing aroma is released. It is a perfect snack to take along for a short walk.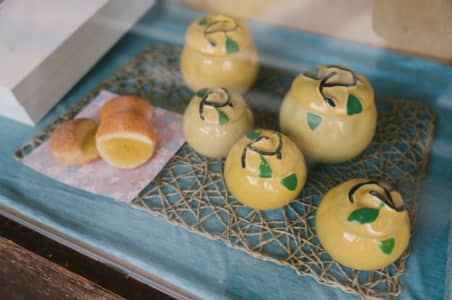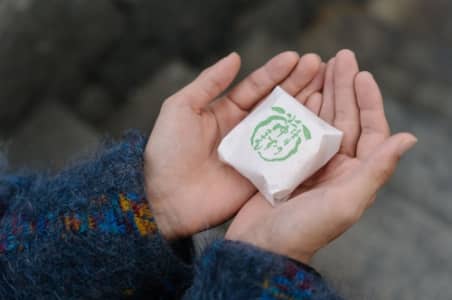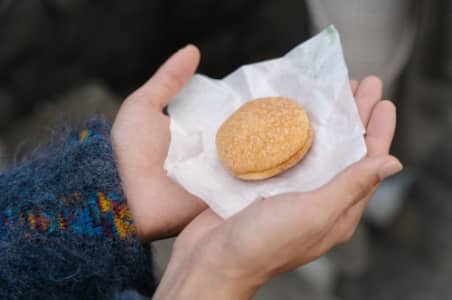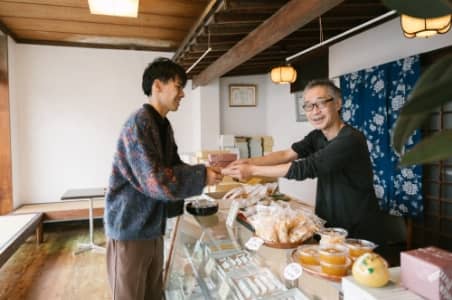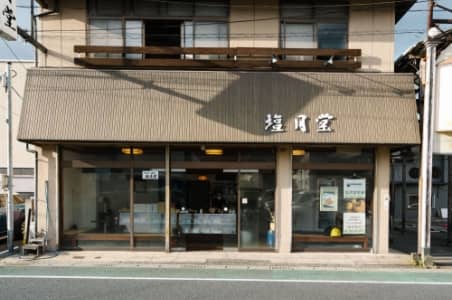 Hatobajinja Shrine
A place where quiet air flows
Just a short walk from Shiotsukido, you will find a shrine located on the back street of the downtown area. This small shrine was built in 1870. Mr. Kazuhisa Inao who was a professional baseball pitcher of Nishitetsu Lions lived near here and frequented this shrine at that time, so it is called "Inao Shrine". There is also a stone monument of the bat and ball with the autograph of Inao player on the grounds of the shrine.
There is a cat walking at a leisurely pace and it seems that the time is flowing slowly here. Let's pray quietly for the safety of the trip.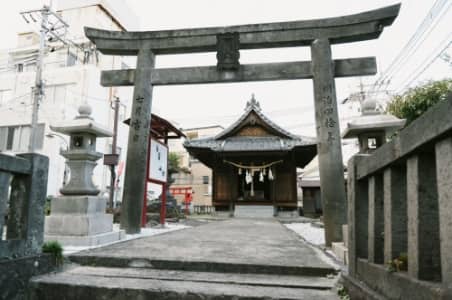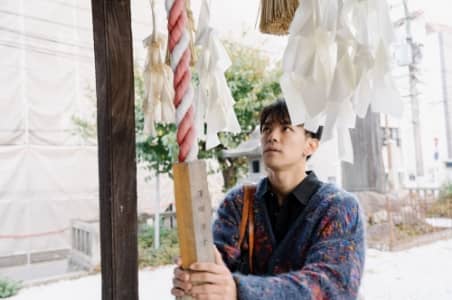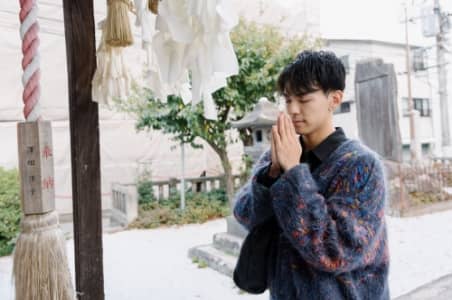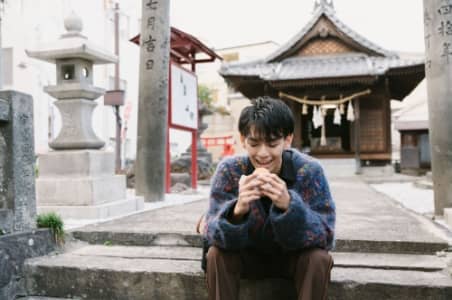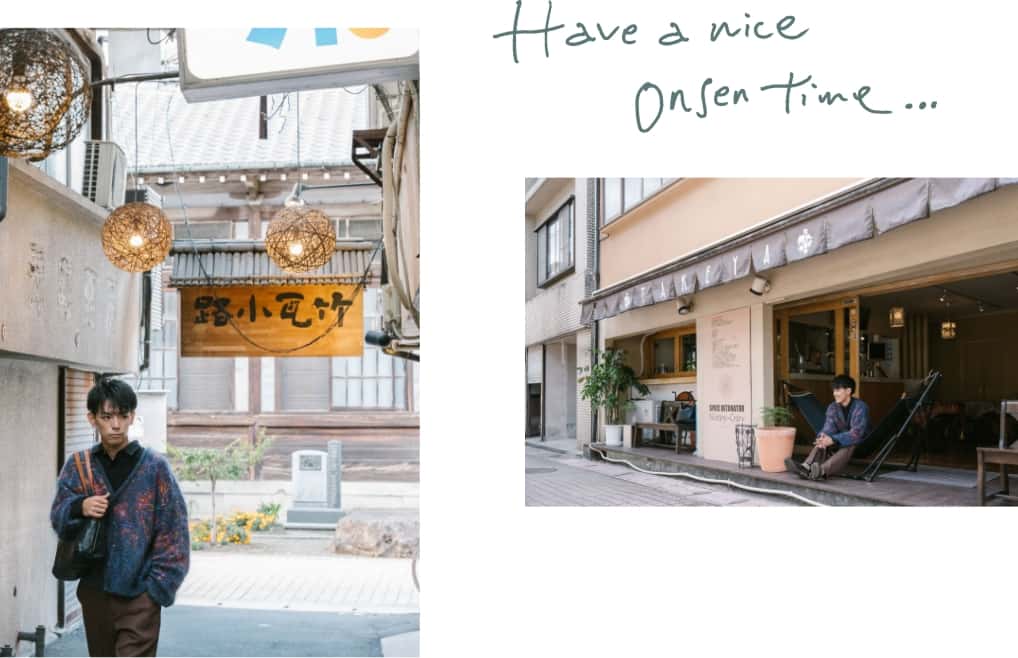 Beppu has many attractive and unique hot springs, including Takegawara Onsen. You can enjoy comparing the qualities of the springs, interact with the locals, or take a leisurely stroll after taking a bath.
Please keep your manners and make fun memories of the onsen.