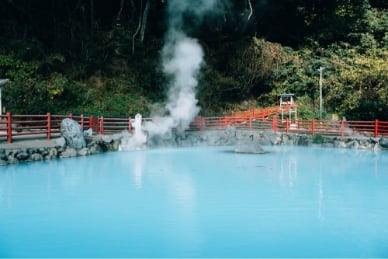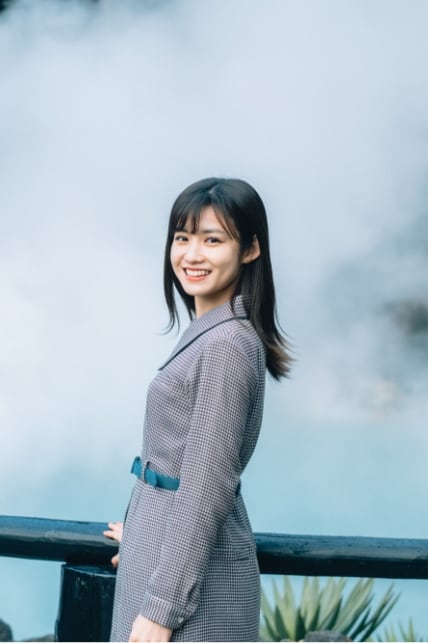 Recommended to enjoy the Beppu Jigoku to the fullest
ABOUT
BEPPU
JIGOKUMEGURI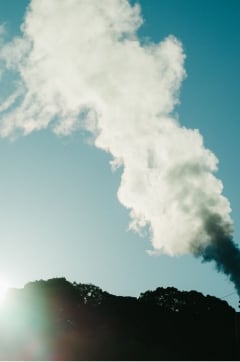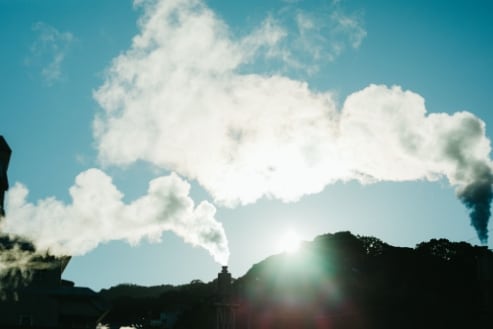 ""Beppu Jigoku Meguri"" tour has been popular since ancient times and is still the most popular one. It is a must-see place for sightseeing in Beppu.
In olden days, it was a place that people avoided because of the steam, hot air, and hot water. Taking advantage of these adverse conditions, Jigoku Meguri tours enabled the land to be sold as a tourist destination. You are invited to enjoy the mysterious scenery created by the energy of the onsen that seems like something from another world.
Enjoy the unique features of
jigoku hell.
UMI JIGOKU

ONIISHIBOZU JIGOKU

KAMADO JIGOKU

ONIYAMA JIGOKU

SHIRAIKE JIGOKU

CHINOIKE JIGOKU

TATSUMAKI JIGOKU
The various jigoku hells have an assortment of colors, such as red, blue, or white, depending on the constituents of the source. There is also one that changes color depending on the weather for that day, so you can enjoy expressions that can only be seen from time to time.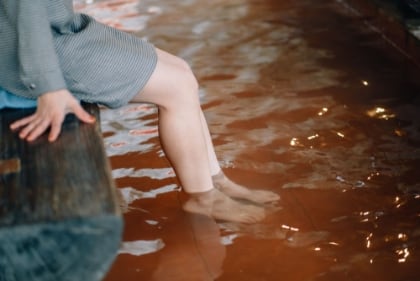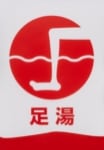 The charm of jigoku is that you can experience it with your whole body, not just viewing it. Soak in the foot bath and enjoy the roaring sound of water gushing forth. Let your five senses operate to their fullest. There are different onsen eggs and souvenirs for each hell, so be sure to check them out.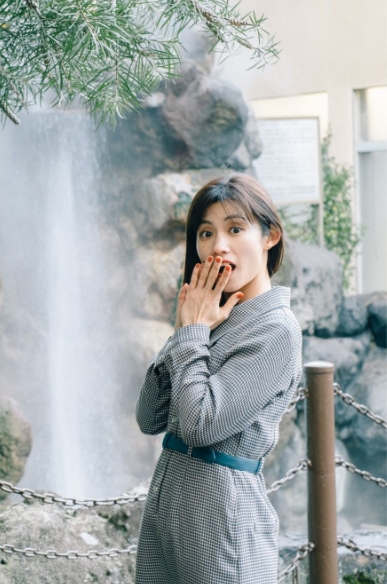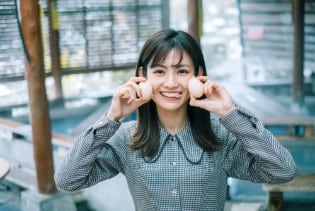 Beppu Jigoku Tour
The Jigoku Meguri is roughly divided into two areas, each of which can be visited on foot. If you go around all at once, it takes about two hours.
If you want to take a leisurely stroll around the city, here is a sample of what you can do in a day.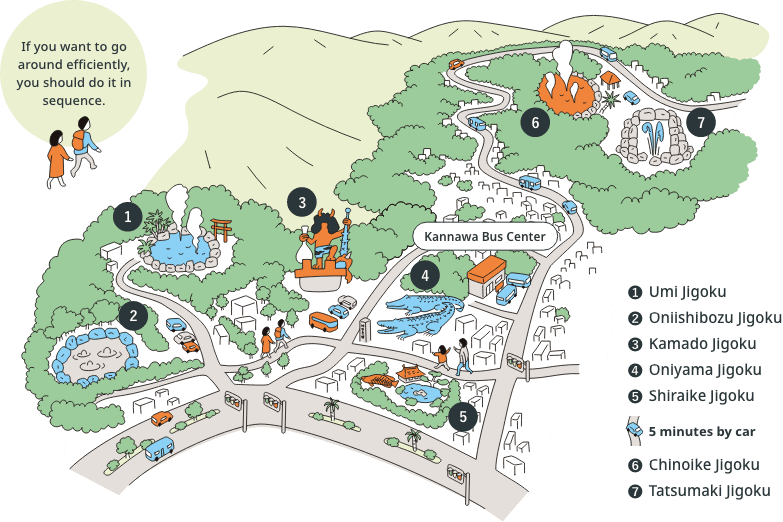 Come on! Time for a trip to "hell"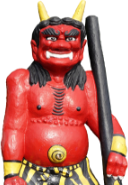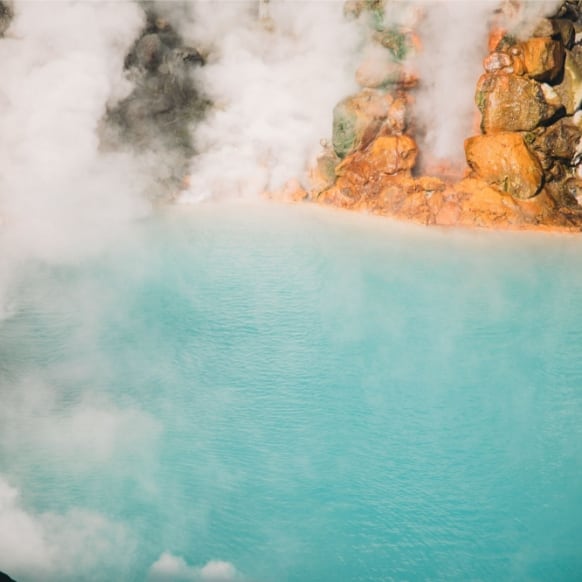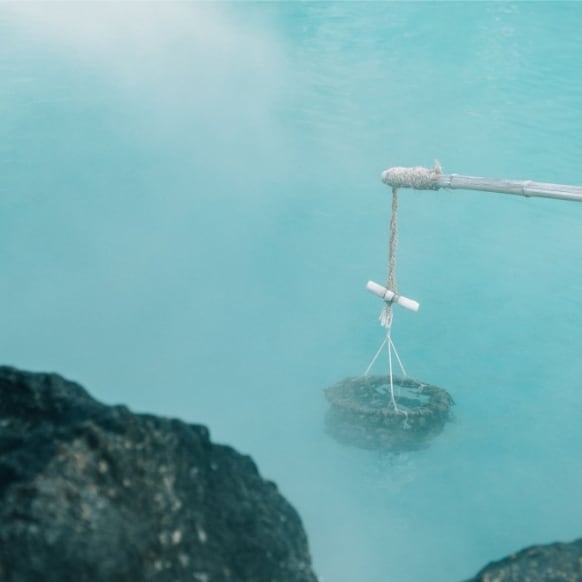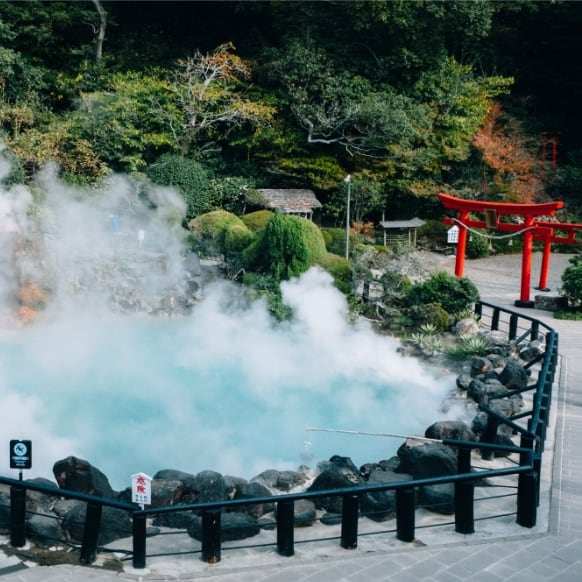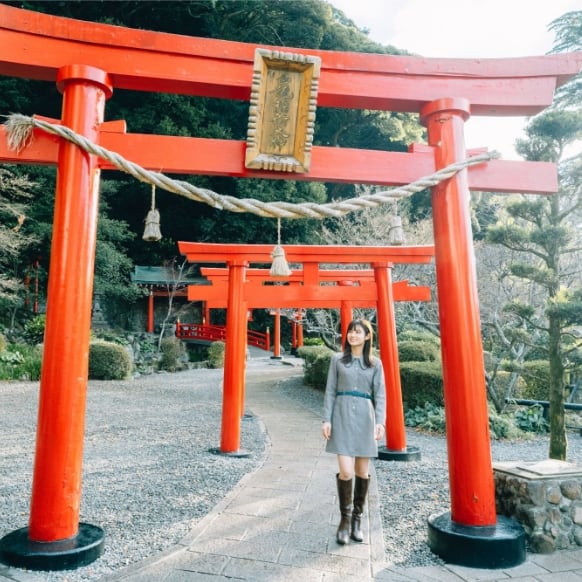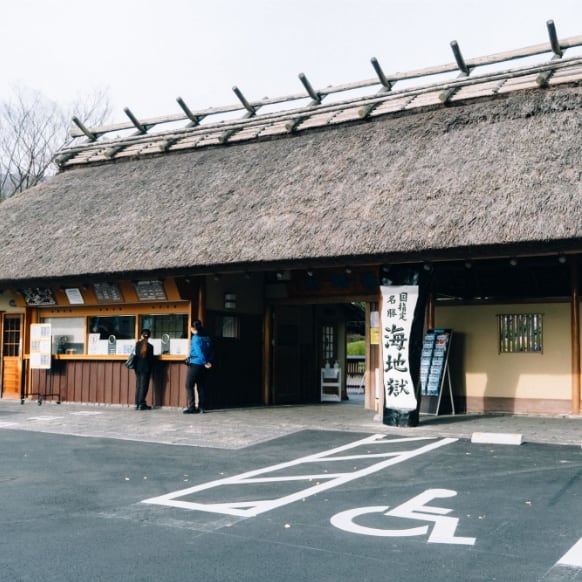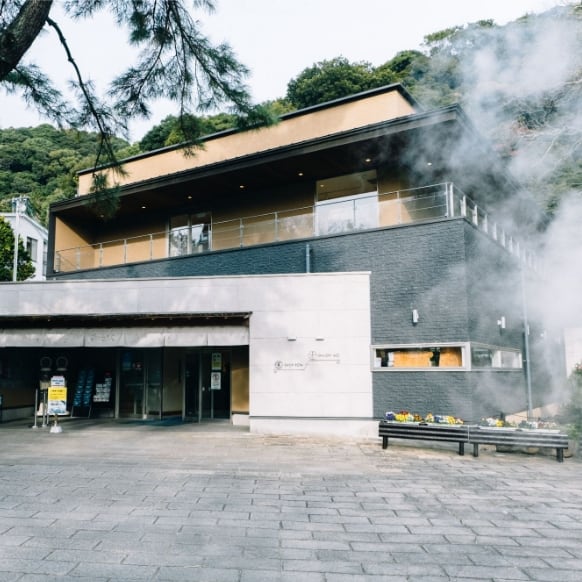 Be fascinated by vivid cobalt blue color and
Japanese garden
UMI JIGOKU

UMI JIGOKU
The Umi Jigoku is a nationally designated place of scenic beauty. It is so beautiful, it will cause you gasp unintentionally! Steam billowing upward, roaring sound , and subtly changing colors depending on the angle of the sun will make catch your eyes. It is also recommended to view from the terrace on the second floor.
There are many things to see on the site, such as a large "Oonibus" that children can ride, a greenhouse with lotus blossoms and tropical plants in full bloom, a foot bath, and a gallery where you can learn about history.
There are plenty of food and beverages such as "onsen eggs" that are placed directly into the jigoku hell, pudding, and ice cream, as well as cafes and restaurants. You should also check out original goods such as bath additive "Enman no Yu".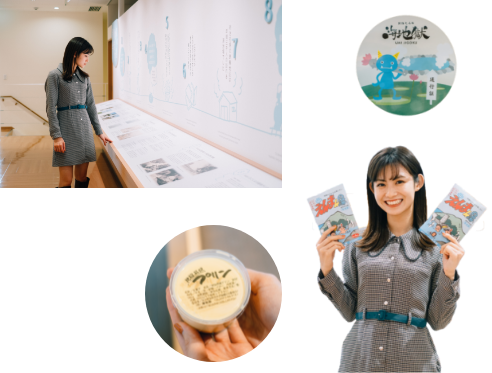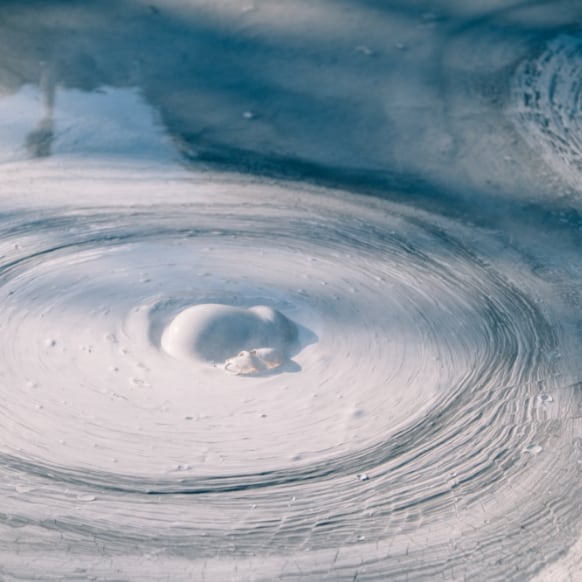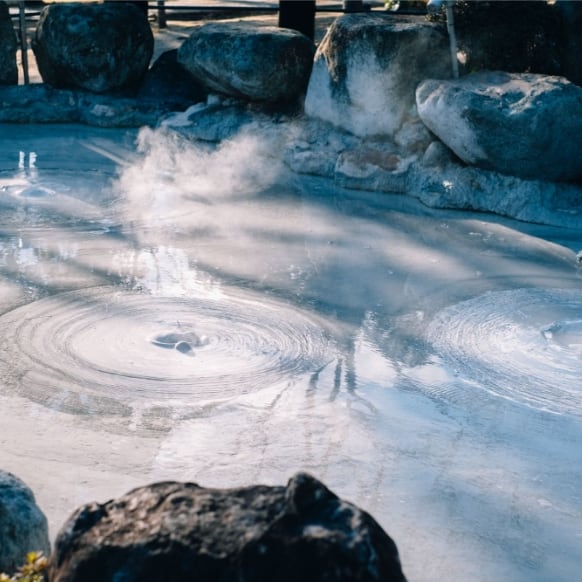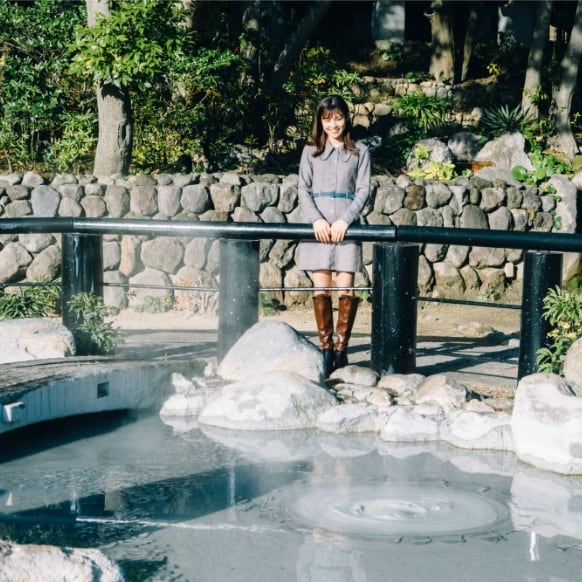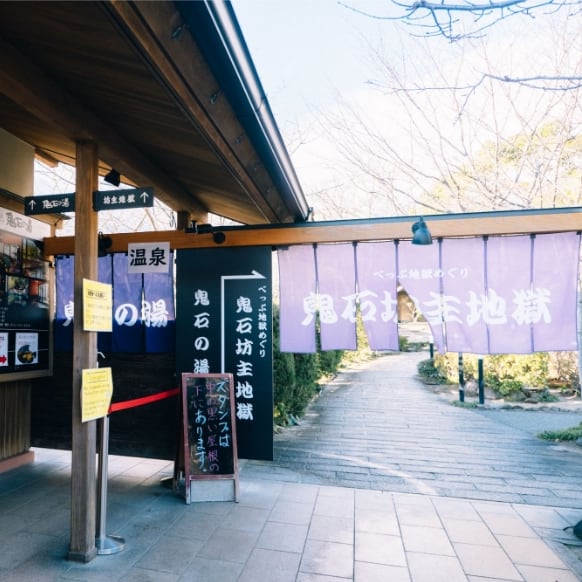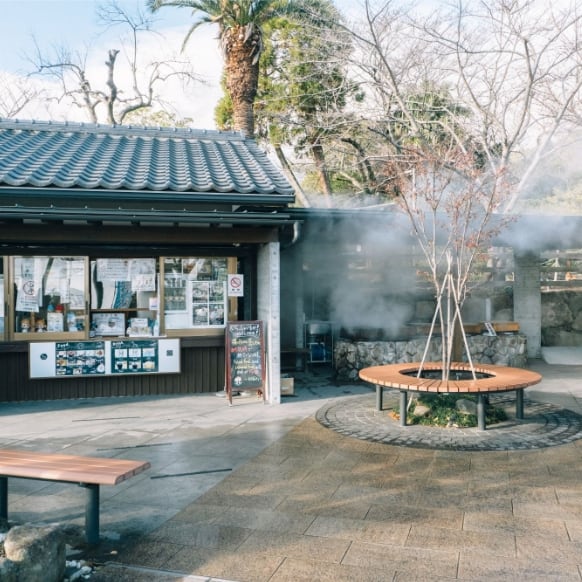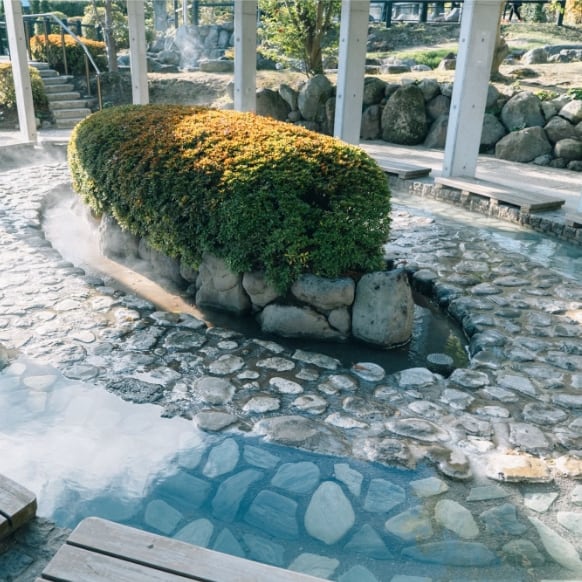 Mysterious
sight of bubbling mud
ONIISHIBOUZU JIGOKU

ONIISHIBOUZU


JIGOKU
The name comes from the fact that the bubbles of boiling mud look like a shaved head. Enjoy the sight and gurgling sound of hot mud.
In addition, there is a geyser called "Oni-no-Takaibiki," or "devil snoring," where you can see the steam of 100 degrees Celsius erupting. It is also recommended to relax and warm up in the foot bath.
There is also Onishi-no-Yu, a day trip onsen, next to the facility. The large bathtub, open-air bath, and the observation bath on the second floor are popular onsen. Immerse yourself in the hot waters of "hell."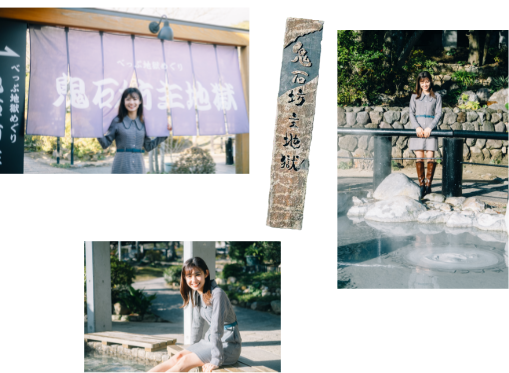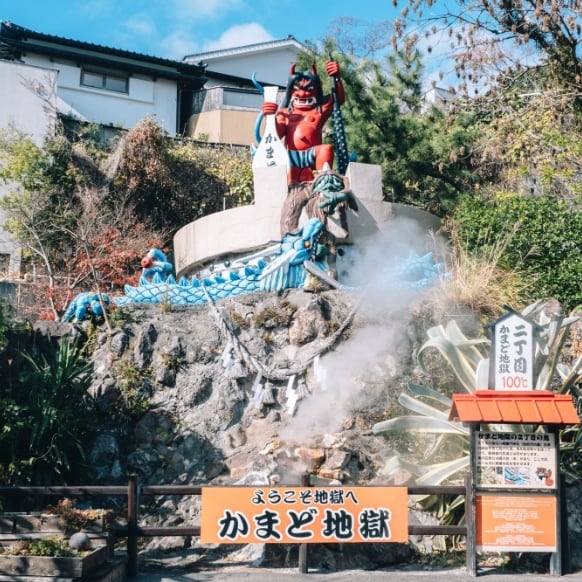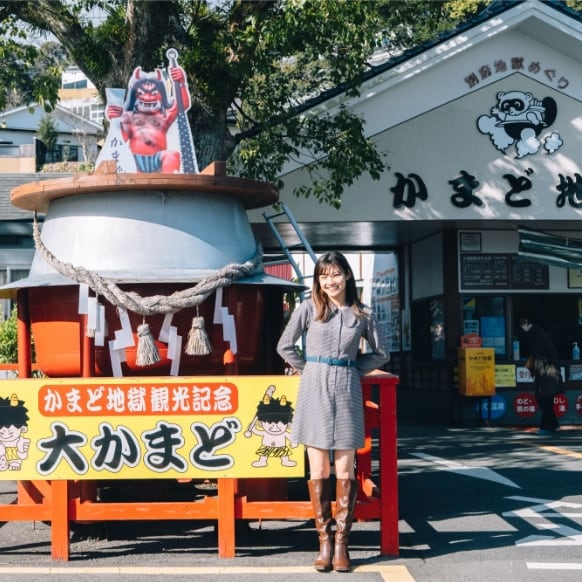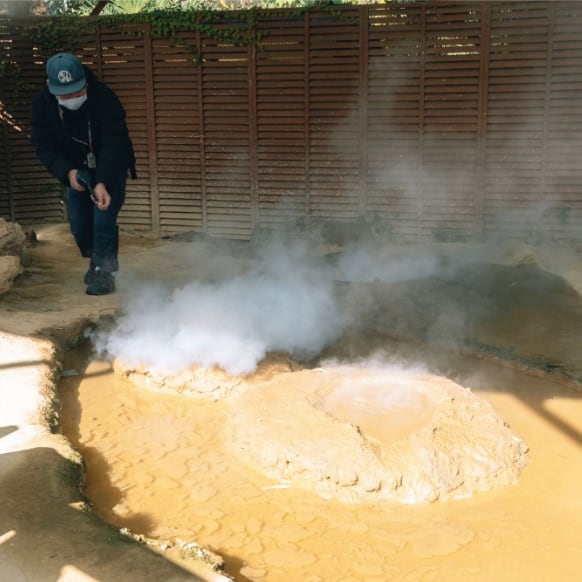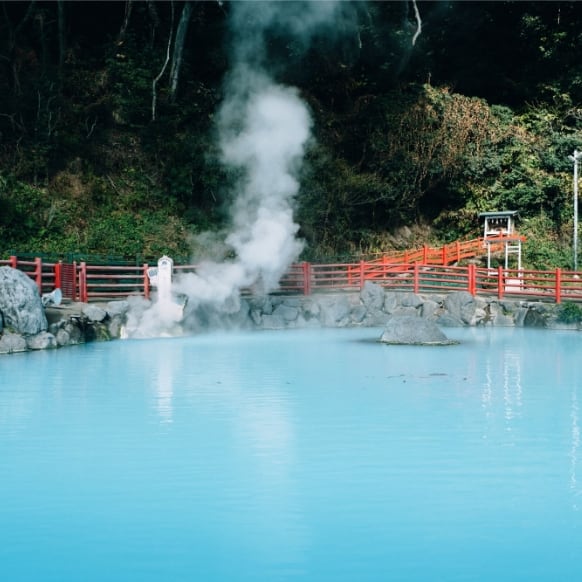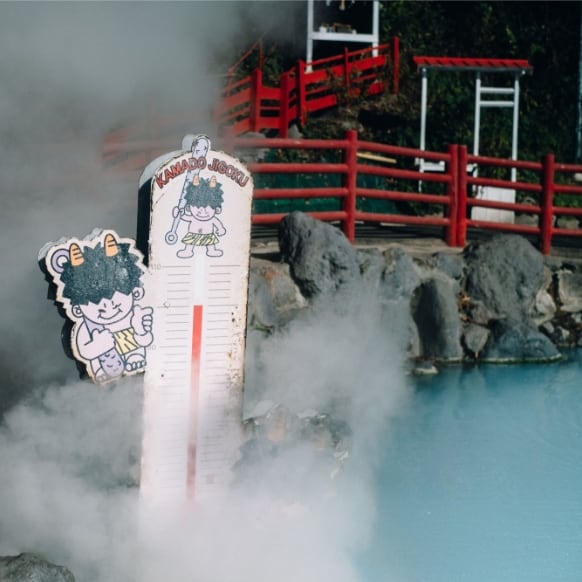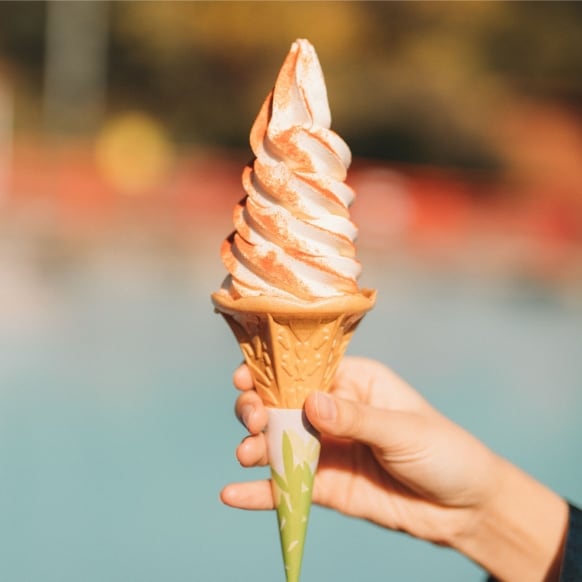 Facilities offer a
variety of entertainment
KAMADO JIGOKU

KAMADO

JIGOKU
You can enjoy a variety of jigoku hells from 1-chome to 6-chome. There are many kinds of jigoku, such as one where the source of 100 degrees Celsius erupts from the rocks, ones that have blue and orange colors, and one that oozes mud.
The name of Kamado Jigoku is said to have originated from the custom that rice cooked by jigoku steam was offered at the grand festival of Kamado Hachimangu Shrine.
We also recommend the "Gokuraku" experience, where you can experience sucking in steam to quench your thirst, drinking onsen, and steaming your hands and feet. There is also a smoke experiment conducted by the staff, so you can enjoy the various charms of "hell." Don't forget the exquisite "onsen pitan," or "century egg," with a subtle saltiness and smoked flavor.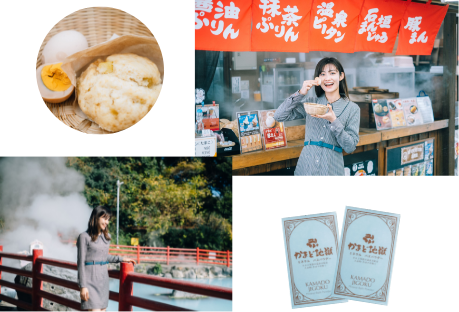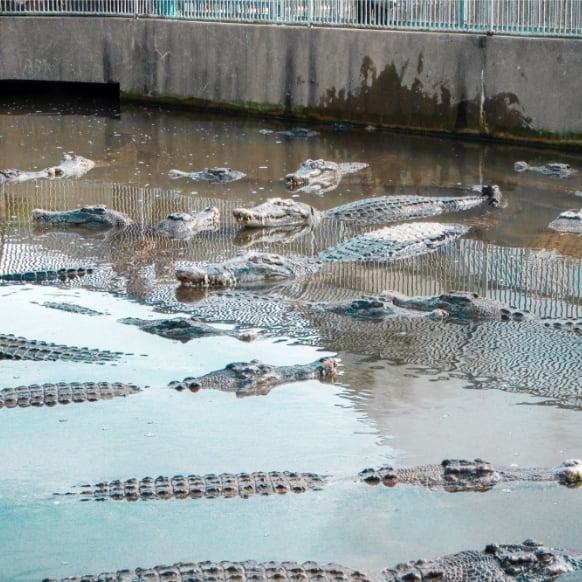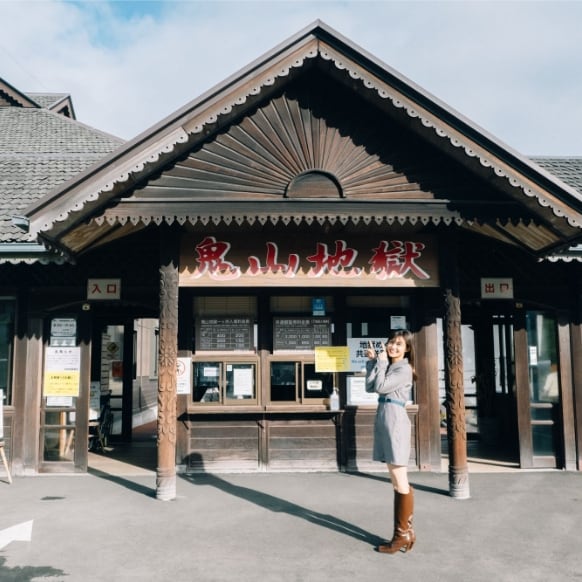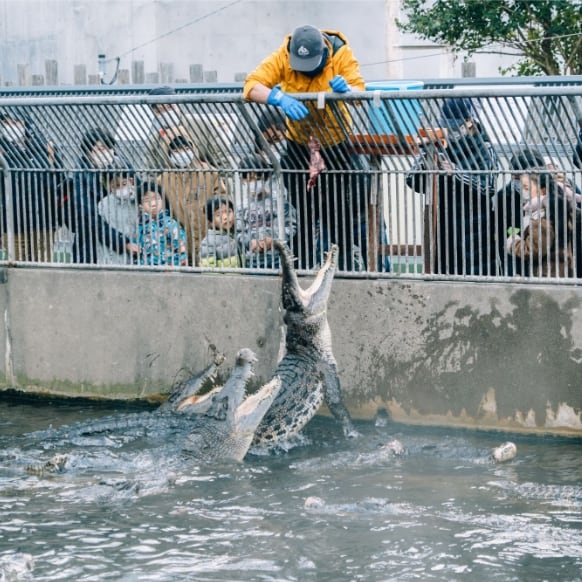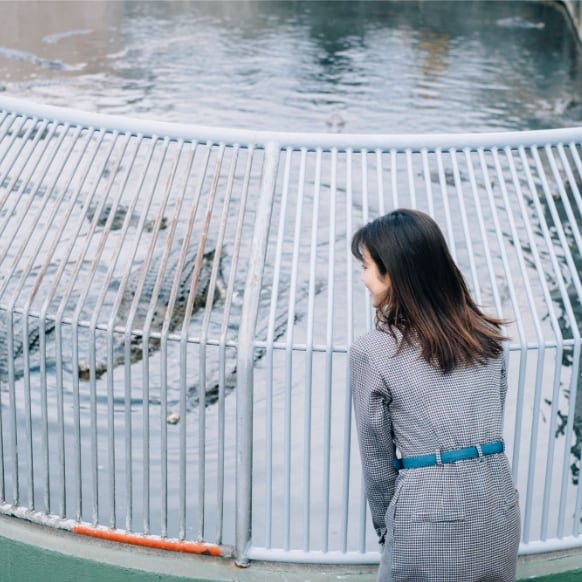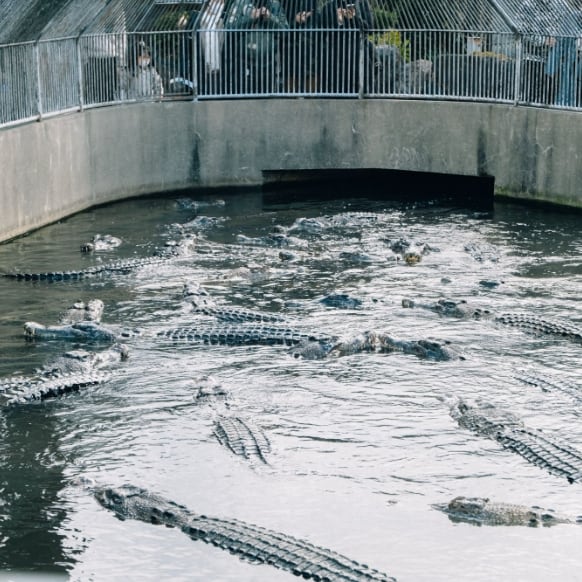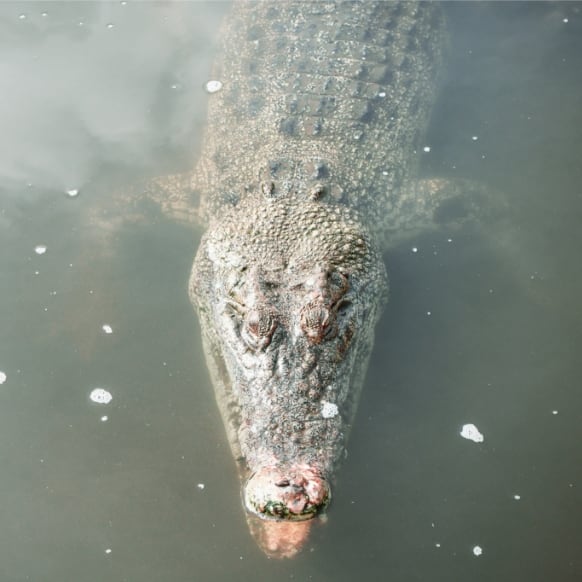 A paradise of crocodiles
where 80 crocodiles live
ONIYAMA JIGOKU

ONIYAMA

JIGOKU
Also known as the "Crocodile Hell." It is also the first facility in Japan to start raising crocodiles using the heat of the onsen. The crocodile feeding, which can be seen only on Saturdays and Sundays, is a powerful sight.
You can observe crocodiles in their environment. Learn facts such as the crocodile opens its mouth to regulate body temperature, and surprisingly doesn't move because the crocodile feeds on only one chicken a week. If there is a zoo caretaker who loves crocodiles, it might be fun to listen to the story.
The exhibition hall of Malaysian architecture is also a must-see. You can see skeletal specimens of a rare crocodile kept in the garden, and stuffed specimens of a giant crocodile "Ichiro" that lived to be 71 years old.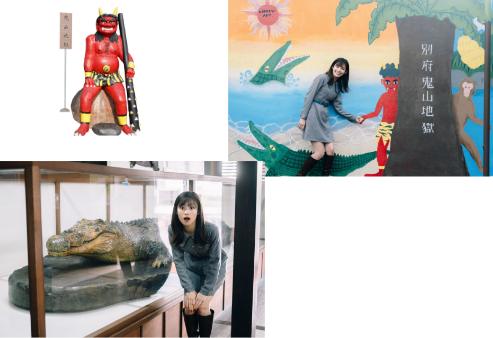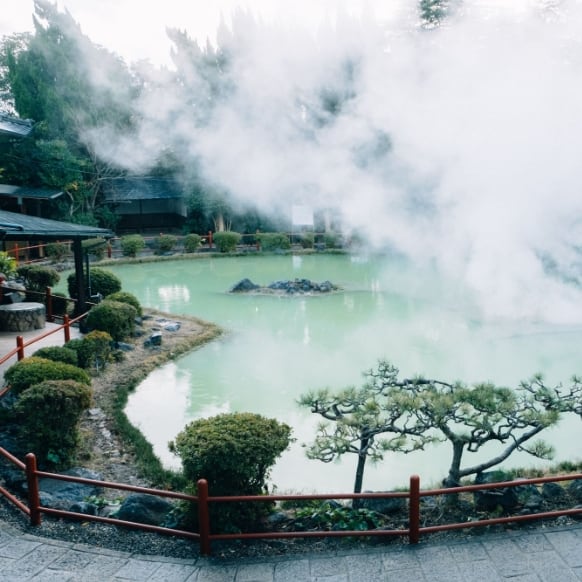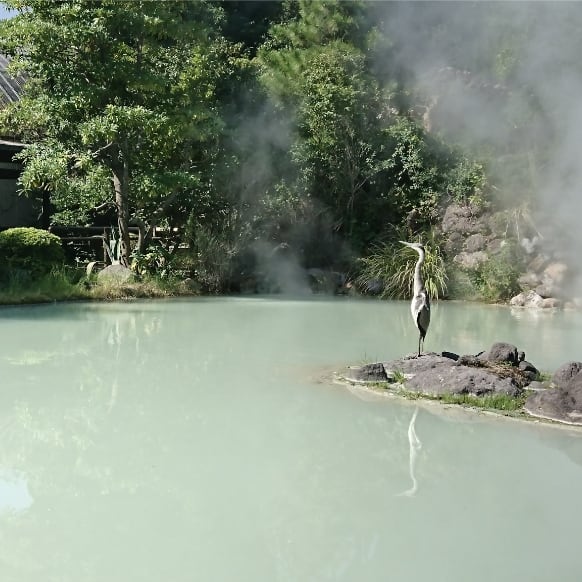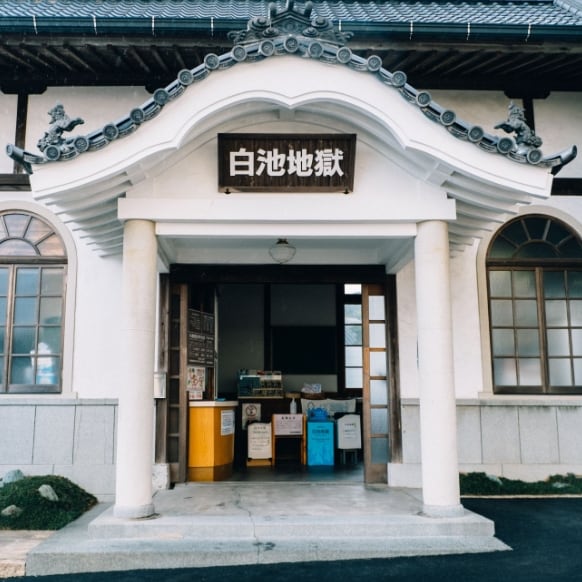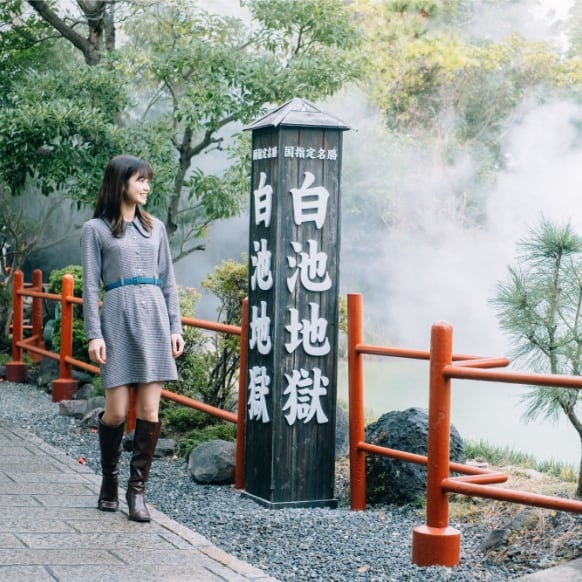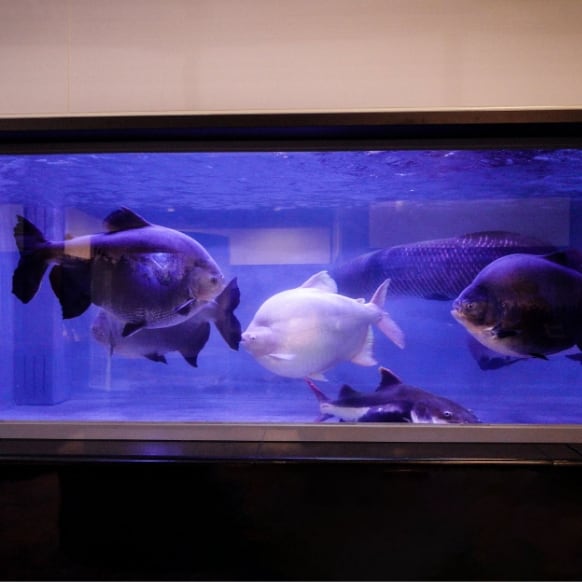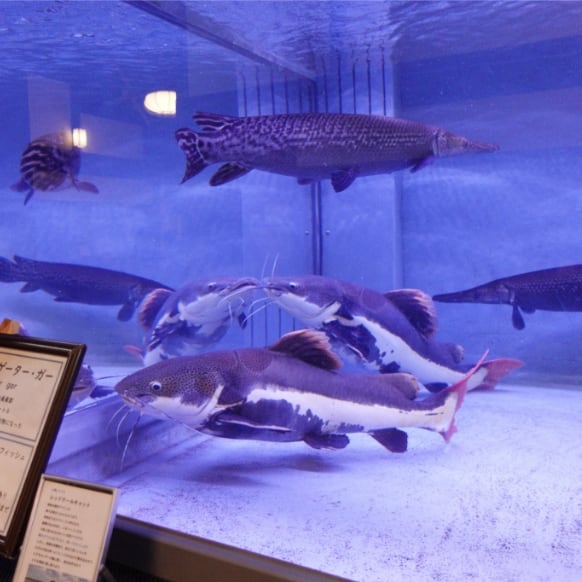 A mysterious pond that changes to white and blue.
Seen from the sky
SHIRAIKE JIGOKU

SHIRAIKE

JIGOKU
there is a Japanese-style garden with a calm atmosphere and jigoku that is a nationally designated place of scenic beauty. Take a walk around the pond and take a look at it from a small height. When you look at the pond from above, it looks like a heart-shaped pond.
The color of the pond turns dark white or bluish, depending on the day. At the Tropical Fish Museum which uses the heat of the onsen, you can see rare fish such as pirarucu, which is said to be a "living fossil" living in the Amazon, and piranha, which is famous for eating meat. In addition, there are Mukobara Sekito, a prefectural intangible cultural property, and the Kunisekito, as well as the Niho Nanga-do Hall, which displays local art.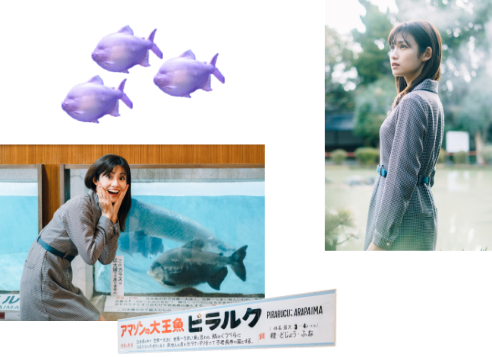 after going around the five jigoku hells at once,
take a lunch break in the Kannawa area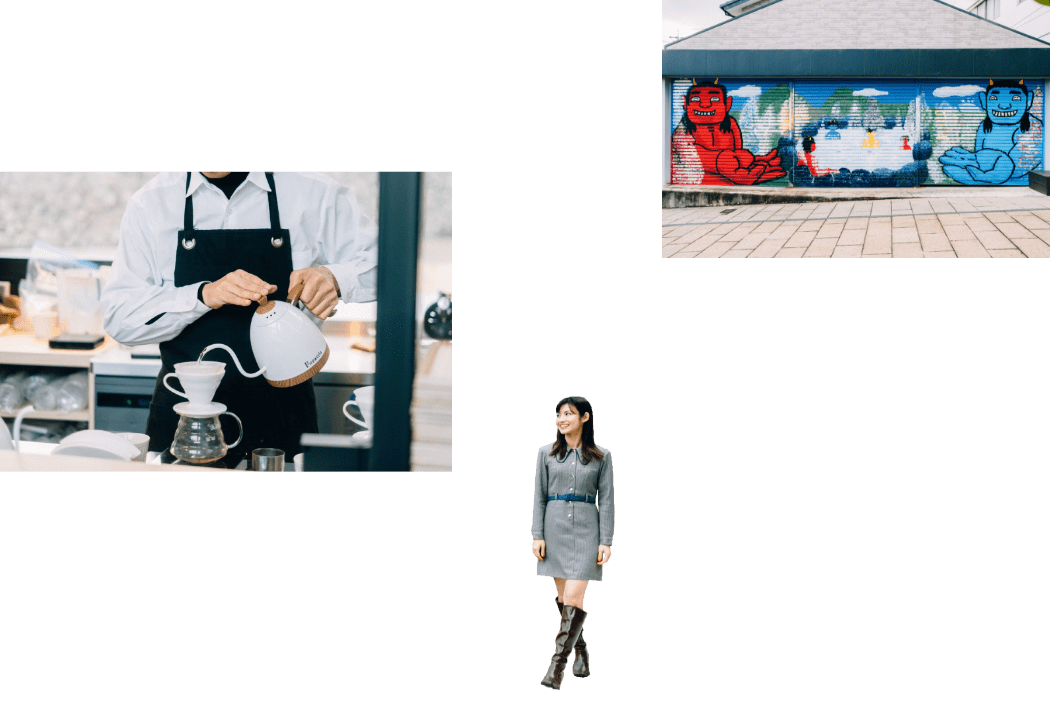 By the time you finish visiting the five jigoku since morning, it's just lunchtime.
Let's take a break at a restaurant or cafe in Kannawa, a onsen town that flutters in the steam.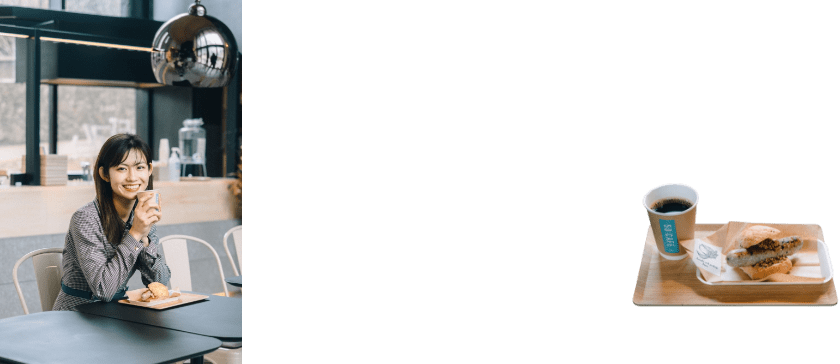 After filling up your stomach and recharging your physical strength, you can go to the Chinoike Jigoku from the bus stop in Kannawa Onsen.
It takes less than ten minutes to get there by bus.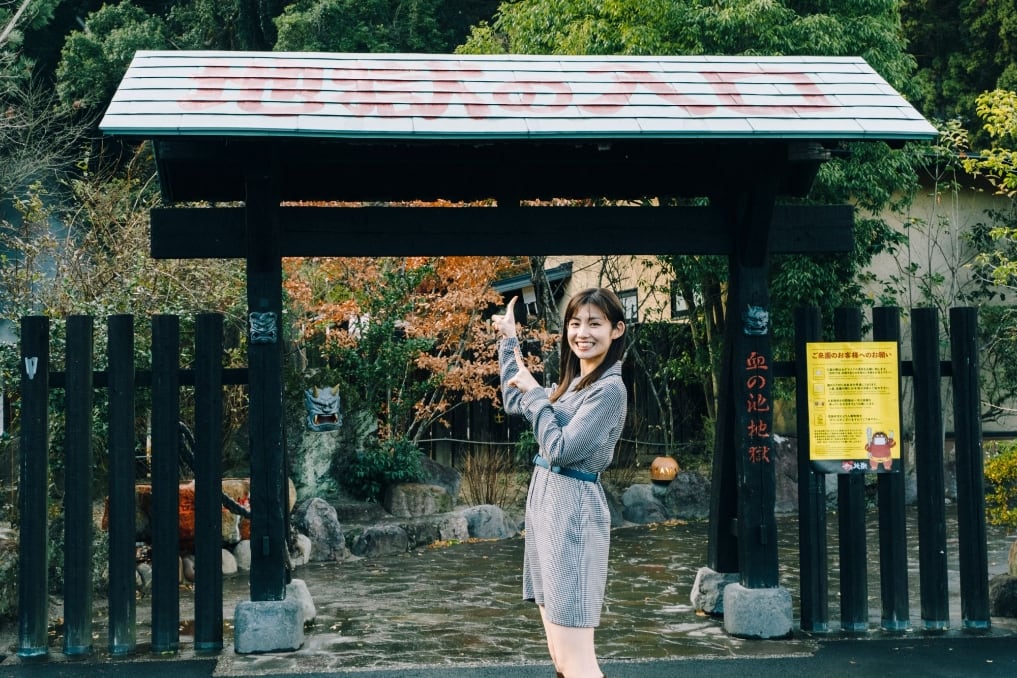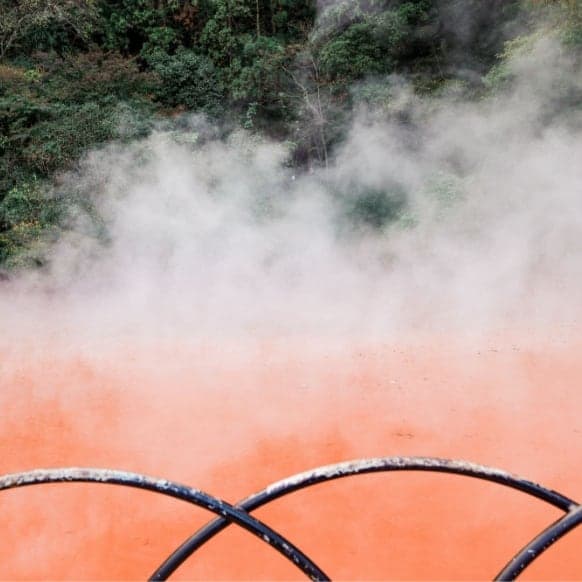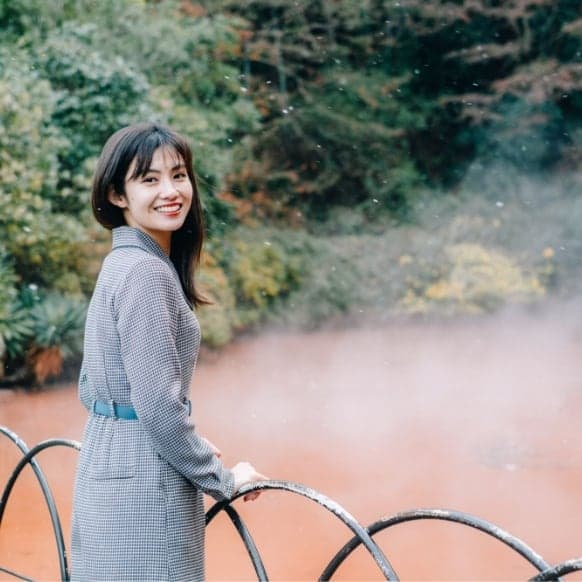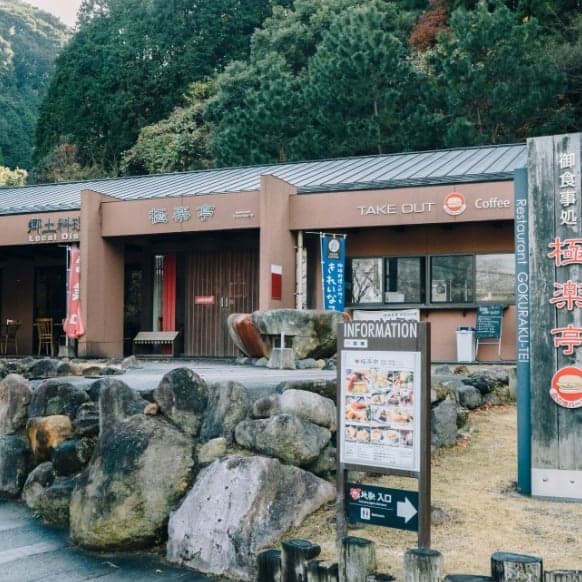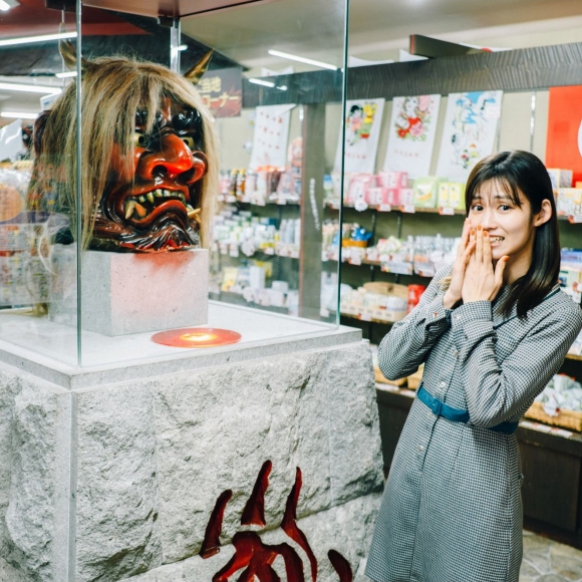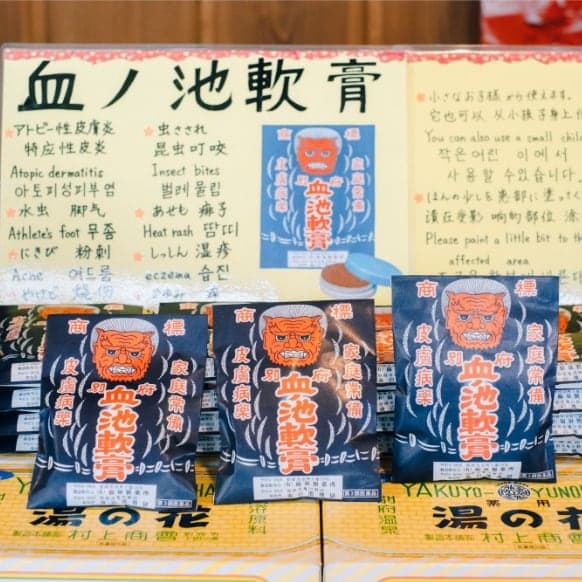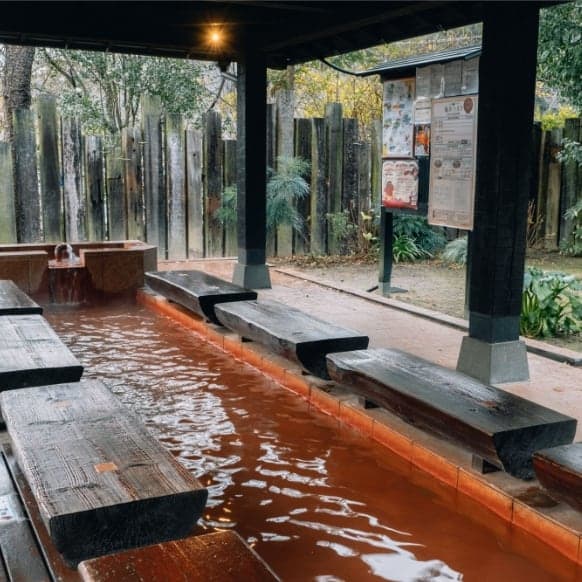 Vivid scenery of jigoku having
the color of blood
CHINOIKE JIGOKU

CHINOIKE

JIGOKU
Oldest natural jigoku hell in Japan. Mentioned as "Akaonsen," or "Red Onsen," in the Bungokuni Fudoki, compiled in the Nara period, the jigoku has existed for more than 1300 years. The sight of the lively steam billowing upward and gushing forth gives the impression of "being in hell."
"Blood Pond Ointment" made from red hot mud is a specialty of Chinoike Jigoku. Since ancient times, it has been used as a paint in tombs and as a dye for cloth. You can also experience the warm foot bath.
There are also plenty of shops and restaurants. There are large masks of demons inside the building that you may surprise you. There are also many jigoku goods, so you don't have to worry about choosing souvenirs.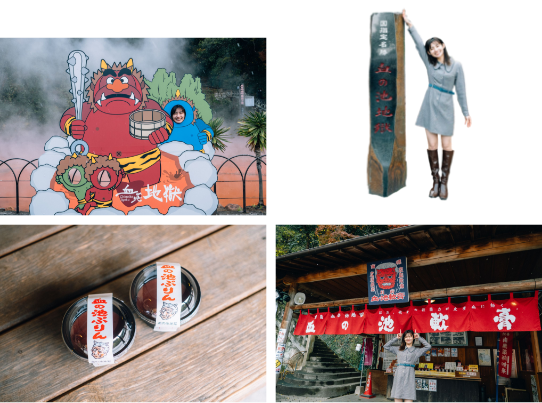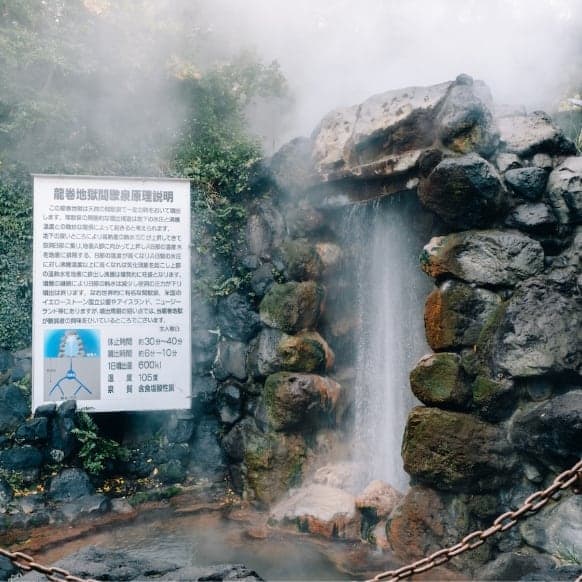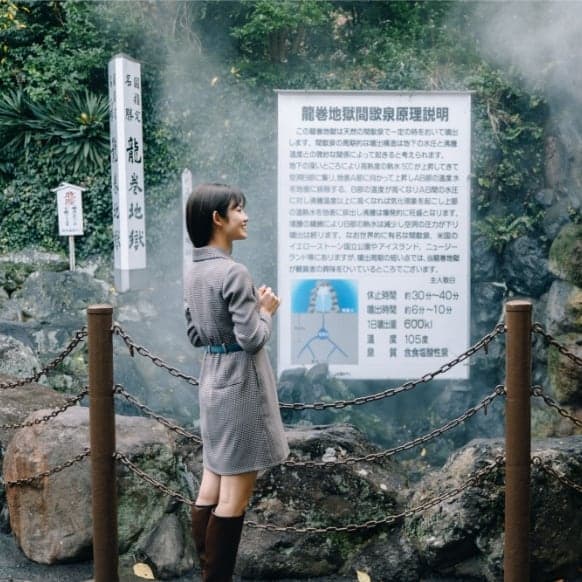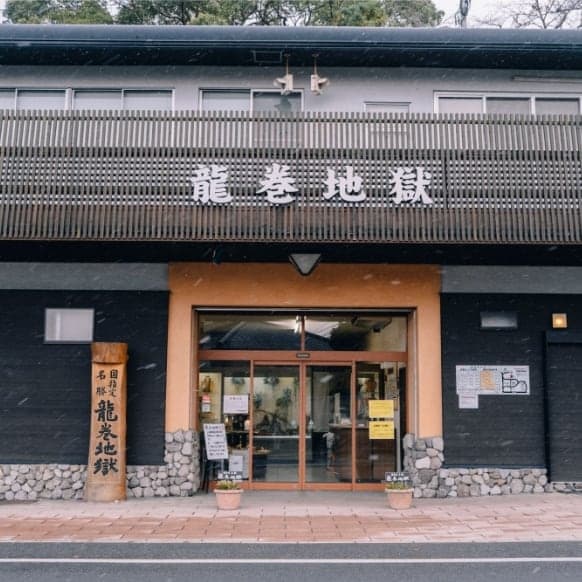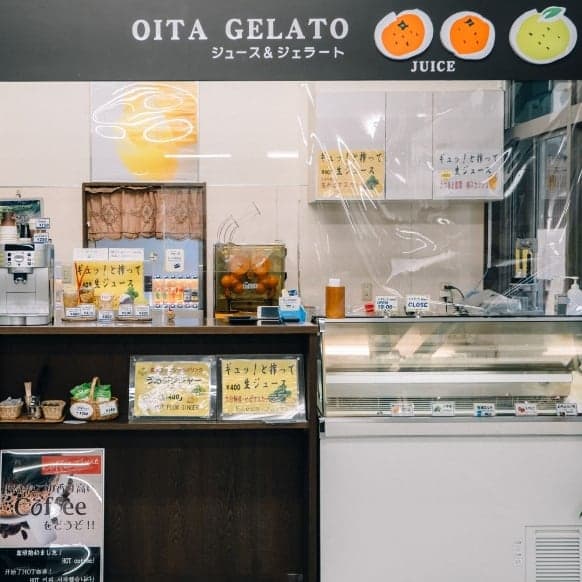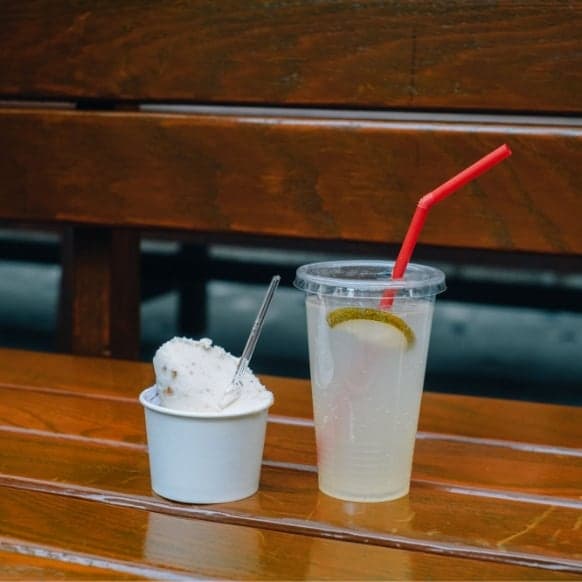 A powerful geyser
that erupts powerfully
TATSUMAKI JIGOKU

TATSUMAKI JIGOKU
The geyser is designated as a natural monument by Beppu City and is a nationally designated place of scenic beauty. The hot water and steam of 150 degrees Celsius, which make a loud noise when the geyser erupts make a powerful impact, as if you were witnessing a huge explosion. You can experience the energy of the earth.
The geyser erupts every thirty to forty minutes. There will be an announcement, so be sure to listen carefully.
In the meantime, we recommend fresh sweets made with fruits harvested at Tatsumaki Farm. You can enjoy fresh squeezed juice and gelato.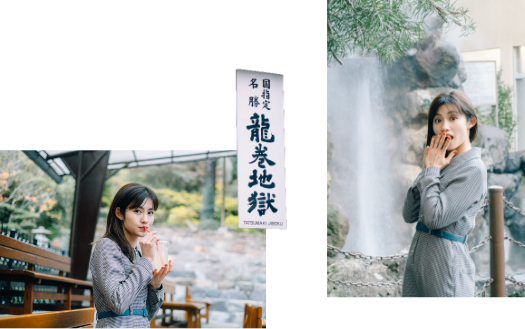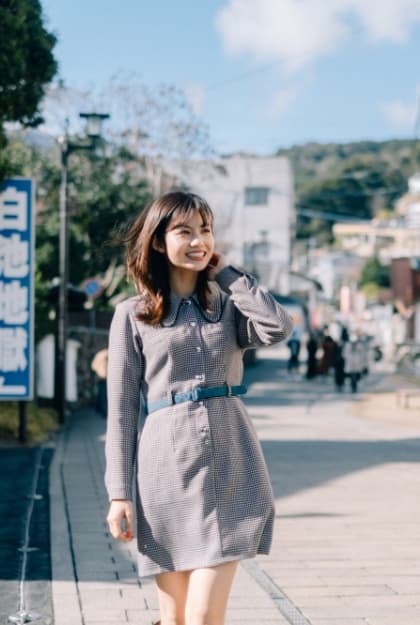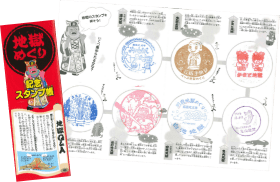 There are many jigoku hells that show different expressions.
When you visit Beppu, be sure to experience jigoku hells. An unprecedented experience awaits you.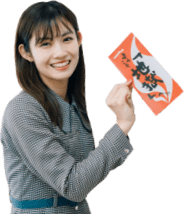 There's a great way to get around the jigoku hells!
Why not add another option?
Regular Sightseeing Bus Tour

Beppu "Hells" Tour

Why not conquer seven jigoku hells with the "Ganso Jigoku Meguri Bus Tour" that began operating in 1928? It was also the first bus tour with a female guide in Japan. You can enjoy sightseeing in the Showa-style atmosphere at the "Umi Jigoku in the Mountain," a famous seven-five-syllable tone according to the guidance of the time.

Unlimited access to 17 sightseeing facilities

BEPPU ROUND TOUR PASSPORT

Includes tickets for seventeen popular tourist facilities, including tour of Beppu jigoku hells, sightseeing facilities and onsen (onsen). You can enter with just a QR code, so there is no waiting time for ticket purchase.
I want to enjoy the Royal Road Course to the fullest! This is the one for you.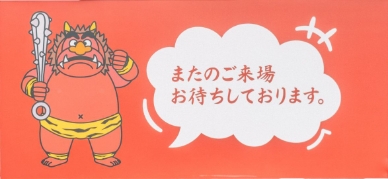 SPOT INFO
Beppu Jigoku Tour
【Business hours】8:00−17:00 open seven days a week
【Tel】0977-66-1577